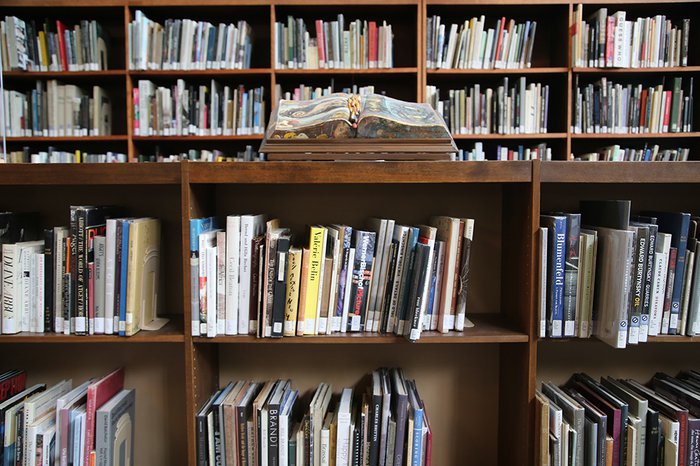 Fall 2021 Services Update - Welcome Back!
Libraries are reopening August 30
The Libraries will be opening our doors to patrons starting on Monday, August 30. We're excited to welcome students, faculty, and staff back to the library!
Our stacks, study spaces, and labs will be open for use by current students, faculty, and staff; no appointments necessary. For further information on library policies, please visit our Services page.
We will closely monitor foot traffic and occupancy with the safety of our patrons and library staff in mind. In accordance with CCA policy, all patrons will be required to be vaccinated and wear face coverings while in the library. Further information on campus access and health and safety protocols may be found in Portal.
Fall Semester Hours
The Libraries will observe the following open hours to start the semester:
Meyer Library (Oakland): Monday-Friday, 9-5
Simpson Library (San Francisco): Monday-Friday, 9-5
Materials Library (San Francisco): By Appointment only (please email us to schedule an appointment)
Hours are subject to change during the semester.
We will also be available to answer questions online. Look for the purple chat tab on our website to connect with library staff remotely:

Circulation Services Update
New students, faculty and staff: Welcome to the Libraries! Visit us during our open hours to register your library account using your CCA ID card. Or, take advantage of our Remote Services. We're here to help with all your research needs whether in person or online.
Returning patrons: It will be great to see you in the Libraries again. If your library account is expired, visit us, email us, or chat us to renew your account. Log in to your library account to review checked out items; all items must be returned before your account will be renewed.