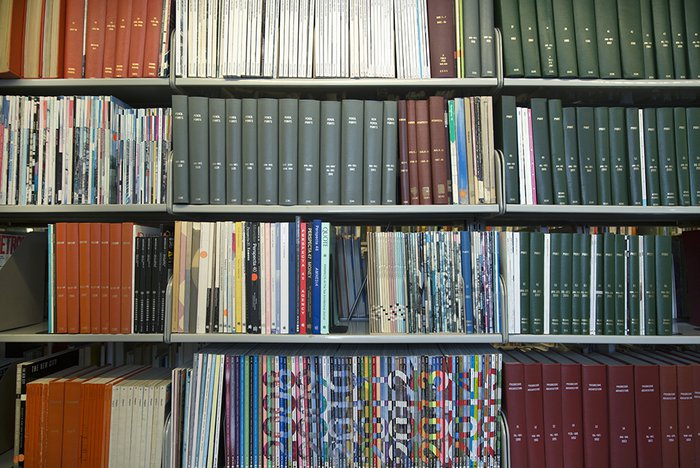 Summer 2021 Library Collections and Services Update
Have you wondered what's been happening with the libraries' collections this past year?
This past year of remote teaching and campus closures has meant we've had very limited print book purchasing. We have focused our collection development efforts into two important areas:
We have been shifting to online resources wherever possible. We've added electronic databases, shifted journal subscriptions to online, started purchasing ebooks and continued streaming film purchasing. Purchasing has mainly been directed by faculty requests to support specific courses. To search all of CCA libraries electronic collections, the search bar at libraries.cca.edu is the best place to look. But if you're interested in specific resources we've added, check out these links:
Our second area of focus is working towards fulfilling the libraries' DEIB goals - ensuring our collections reflect a diversity of subjects and voices, and supporting projects such as the Decolonial School. The following lists represent a few recent collections projects:
We have also shifted book ordering away from Amazon, in order to support local and BIPOC Booksellers. This year we've ordered books from Marcus Books, Sming Sming Books, and the Institute of American Indian Arts. If you have books you'd like us to add, or would like to recommend a new bookseller, please use our Suggest a Purchase form.
Book returns -- no appointment necessary!
Library materials may be returned to book drops at either campus; no appointment is necessary. In Oakland, use the book return slot at the library door. In San Francisco, the book drop is located at the Public Safety desk in the Main Building. Materials may also be returned by mail. We are not assessing any overdue fines at this time.
Account renewal and summer checkouts
Students: All checked out library materials, including items checked out before the campus closure, will be due by the end of the Spring semester (May 9). We will continue to offer checkout service by appointment after May 9 for students who are registered for Summer or Fall courses and have no outstanding checkouts from previous semesters.
Current Faculty and Staff may continue to renew checked out materials up to the renewal limit, and can schedule checkout appointments. If you have any questions about renewals or checkouts, please contact us.
Alumni service remains suspended until the Libraries reopen to patrons. All graduating classes affected by the pandemic closure will receive a free year of alumni access; we won't start your free year until the Libraries are open.
You can review your current and past checkouts by logging in to your library account.
If you're unable to return library materials, think you might have lost items, or have any other questions, please contact us.
See you in Fall ...
We can't wait to welcome patrons back into the Libraries! It will be great to see you in person, and our shelves are longing to be browsed. We're tentatively scheduled to reopen for the Fall semester, with precautions to ensure the safety of our patrons.
In the meantime, we'll be available online to assist with all your library needs. Look for the purple Chat With a Librarian tab for help during normal business hours, or contact us. Visit our Remote Services page for details on e-book purchases, scanning, and more.