Thesis Format Policy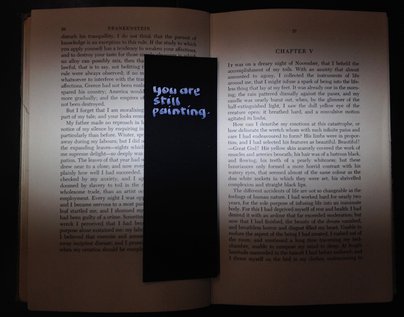 General physical format:
The thesis must be in a format that fits on library shelves, such as a bound volume, upright standing container, or folder.
Dimensions: maximum of 12" tall, 11" wide, 3" thick
Media: should be comprised of archivally stable material, at least part of which must be readable by the naked eye without the use of a device; if the thesis is digital or audiovisual, it must be accompanied by representative samples in printed form. (Digital or audiovisual material that is no longer readable will not necessarily be retained by the library in future years.)
Surrogates: theses that do not meet the above format requirements should be deposited in the form of a surrogate that represents the thesis project, such as printouts, photographs, textual descriptions.
Exceptions: the library will accept oversized theses or those not otherwise fitting the above requirements when faculty and the library director agree that the thesis is an outstanding work or example to be retained for historical and research purposes.
Identifying content
Each thesis must be accompanied by one or more sheets of paper that includes the following information presented legibly, using a permanent ink.
a title for the thesis, or specified as "Untitled thesis"
student's official name on record with the college
program or department to which the thesis is submitted
degree for which the thesis is being submitted
names of faculty approving thesis
date of thesis approval
Along with
an abstract that is no longer than a single side of paper
alternate name under which work is created if applicable (e.g. El Greco, Dave Eggers)
year degree is being awarded if different from approval date
year thesis was created if different from approval date
Submission
The granting department should deposit the thesis in the Simpson Library no later than three months after the degree is awarded.
Theses from the last five academic years are housed in Simpson Library; theses from previous years are housed in offsite storage in Oakland.
This document was approved by Larry Rinder, Dean of Graduate Studies, and program chairs, April 10, 2006.