The Capp Street Project Archive documents the process, intention, and realization of installations and temporary projects sponsored by the Capp Street Project, 1983-1998. Under the auspices of California College of the Arts Libraries, the archive preserves and organizes materials relating to the projects and makes these materials available for study and research. Capp Street Project became part of The Wattis Institute in 1998.
About Capp Street Project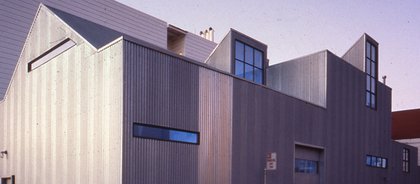 65 Capp Street, San Francisco
Capp Street Project was established as an experimental art space in 1983.

The project was created when Ann Hatch acquired the David Ireland designed house at 65 Capp Street in San Francisco. Although her original intention was to preserve the house as a work of art, a personal inquiry concerning patronage and the desire to nurture non-traditional art making processes, ultimately led in another direction.
Artists
The artist-in-residency program was created and became central to Capp Street Project. CSP provided three month residencies which included living space, a monthly living stipend, a materials budget, technical support and administrative aid. Each residency culminated in a new site-generated installation.