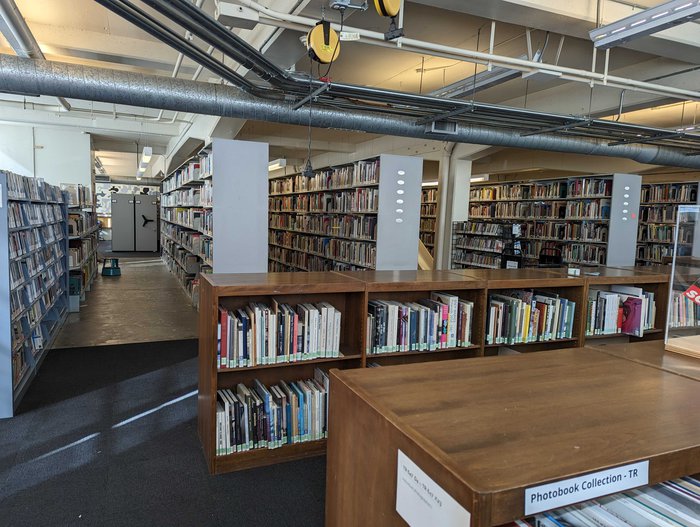 The library is open, come visit us! + Winter Break information
Simpson Library has reopened!
After almost three months of construction and shelving, we are delighted to announce that the library is open again! We've incorporated the entire main stacks from Meyer Library in Oakland, more than doubling the number of books and magazines available. We're especially excited to include our collection of photography books, along with a vastly expanded selection of books on fine arts, crafts, and humanities.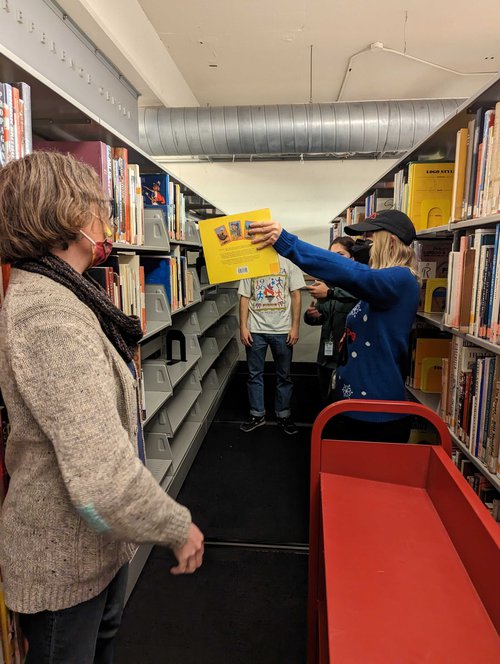 Come visit us, try our new compact shelving, and familiarize yourself with our new layout.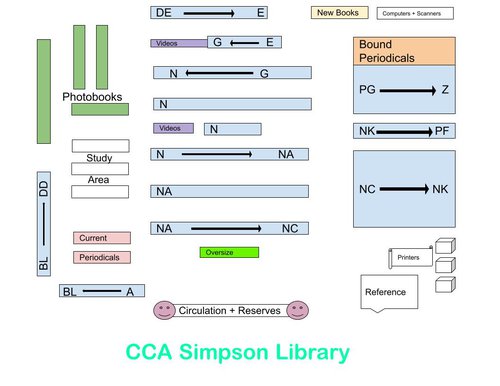 The library will be open Monday-Friday 10-6 for the rest of the semester, with hours expanding for the Spring semester.
Winter Break '22-'23 Checkouts and Hours
STUDENTS:
All library materials checked out during the Fall '22 semester must be returned by December 13. To review your checked out items, log in to your library account.
After-hours book return is available at the entrance of Simpson Library for returns while the library are closed.
---
Borrowing during the Winter Break
Students interested in borrowing library material after December 13 are required to renew their library accounts for the Spring semester. You may renew your library account as soon as Monday, December 5.
To renew your library account, you must:
Return all library material
Pay any outstanding late fees and/or replacement costs
Be registered for Spring 2023
Go to the Circulation Desk in person, email librarynotices@cca.edu, or chat with a librarian at libraries.cca.edu.
Once you are updated, you may immediately begin borrowing books. They won't be due until the first day of Spring classes (January 17)!
Faculty and staff may continue to borrow and renew up until their library account's expiration date.
---
Winter Break closure:
The Libraries will be closed from December 21-January 8; books may still be returned to the book drop while campuses are open. Hours are subject to change according to staff availability; check our hours page for updated information.
Regular hours will resume Tuesday, January 17. We look forward to seeing you in the Libraries in the new year!