The Libraries provide pedagogical support for the exploration of new technologies and digital collections which expand scholarship and making.
Student Projects
The student and faculty works page showcases digital scholarship produced by students and faculty at the college, in collaboration with the Libraries. In addition to showcasing work, our goal is to bring projects from across the college's programs into dialogue with one another.
Services
Course support: one-time; embedded (for the duration of a course); multi-semester projects
Faculty Consultations: research (e.g., digital archives, data sets, digital tools, & related); digital-tool instruction; project development; project management
Faculty workshops (for example, but not limited to:)

Introduction to Digital Scholarship
Artstor Digital Image Library and digital collections
Scalar, an online scholarly publishing tool

Digital Imaging
Digital Archiving and Preservation
Online showcase for digital scholarship projects
Exhibits and events in the Libraries
Resources
List of digital scholarship & related CCA Libraries titles

Recent articles on Digital Scholarship

Digital Tools
Recent Library/Faculty Collaborations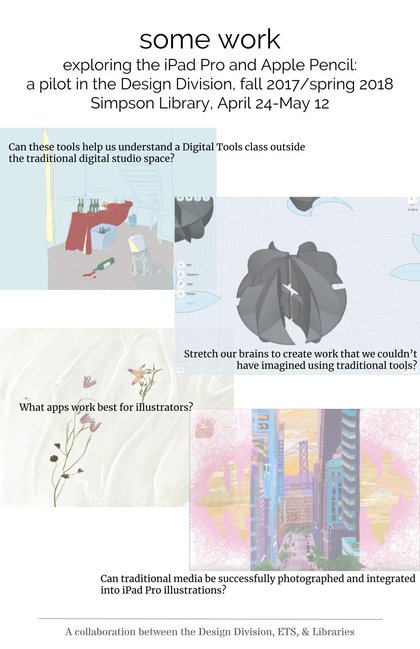 The iPad + Apple Pencil Project, led by the Design Division, in collaboration with the Libraries, is a multi-year project geared towards further developing the CCA Digital Tools Program. In academic year 2017-'18 we piloted the tool in several courses, collecting assignments and selected student work, culminating in an exhibition in Simpson Library. We are moving into the next phase of the project, rolling it out as a service to the rest of the college, and developing curricula specific to working on the iPad with Apple pencil.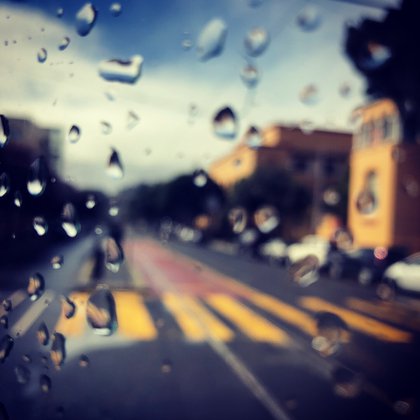 8 weeks on the 22. Image credit: Leslie Roberts.
Experimenting with the iPad Pro + Apple Pencil, students in Leslie Roberts' Graduate Creative Nonfiction Writing Workshop wrote essays inspired by Virginia Woolf's "Street Haunting," took photos and video footage of their neighborhoods, and integrated all into visual essays using Adobe Spark Page.