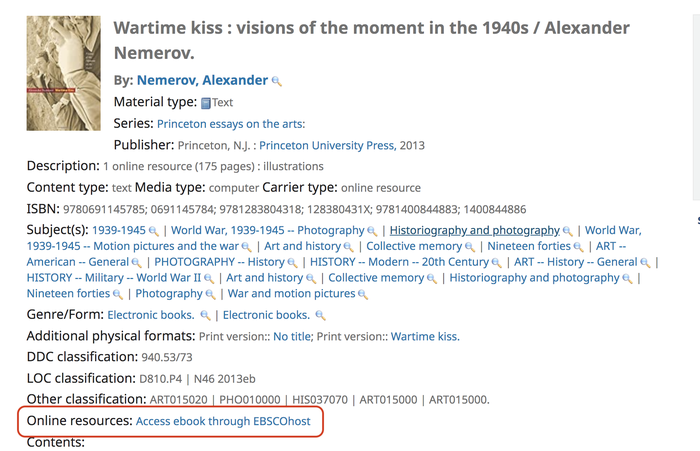 CCA Libraries have begun purchasing more ebook titles, most of these are available through EBSCOhost. Access and details for each book may vary according to publisher limitations.
You can't place a hold on ebooks as you would with physical books. To access the book, click the "Access ebook through EBSCOhost" link in the item's record under Online Resources (see image above).
This link will prompt you to sign in with your CCA credentials, then you will see the EBSCOhost record for the book.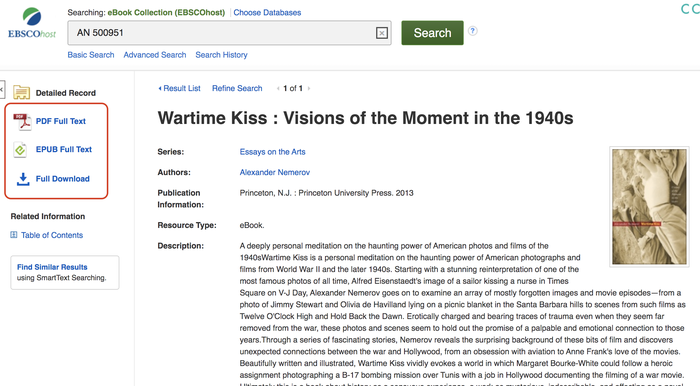 In EBSCO, you can either read the book in the browser by clicking EPub Full text or PDF Full text, or you can "borrow" the book by clicking Full Download. All of these options may not be available for every title. Scrolling down the page further will bring you to links for individual book chapters. Often, you can download or view sections of the book from here.
To borrow the book you will need to create an EBSCO Account and download Adobe Digital Editions software. It's a pretty quick and easy process, all the steps are available through EBSCO here.
Access for each ebook is limited by the publisher. To see what access is available, scroll down and view the publisher permissions.