Books, magazines, and DVDs may be placed on hold; course reserve items will be available for regular checkout.
Holds may take up to three days to become available. Once available, items will be held for 7 days. If your account is expired or you need help placing holds, email us.
Step-by-step instructions
Place a hold on the item you wish to check out: Look for the Place a Hold button on the right side of the item's record: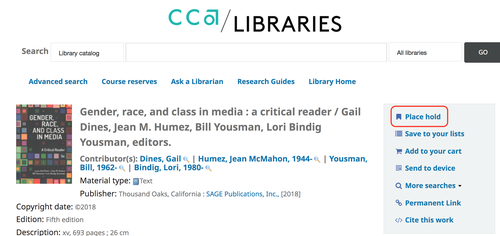 After logging in to your library account, click Confirm Hold: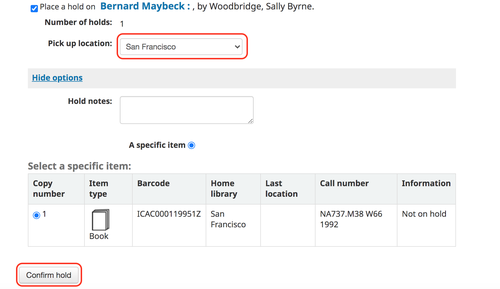 Wait until you receive an email notifying you that the hold is Available for Pickup. This may take up to 3 days.
Once you receive your email notice with the subject "[CCA Libraries] Hold Available for Pickup at San Francisco", you may pickup up your items at the circulation desk. Please refer to the Libraries home page for up-to-date hours.
Please bring your CCA ID with you when checkout out library materials.