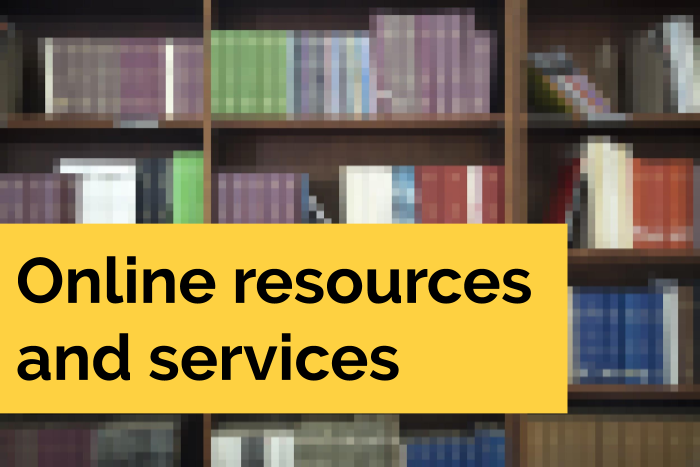 CCA Libraries Online! (Updated 4/29)
Our physical locations may be closed, but CCA Librarians and staff are online and available to help you!
Library Services for Students and Instructors
We've compiled a list of resources and services provided during our closure: https://libguides.cca.edu/remote
Chat with a Librarian!
Librarians and library staff are on-hand to assist you! Whether it's by chat, email, or Zoom, we're ready to assist with your teaching, learning, and research needs!
When a librarian is online, you'll see the teal "Questions? Chat with a Librarian!" tab

or be able to connect through the chat icon at the top right of the catalog: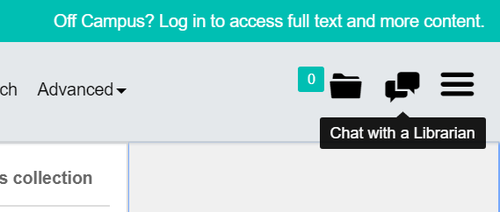 Updates Regarding Checked-Out Library Material
(Updated 4/29/2020)
If you have items still checked out from the library, we ask that you hold on to items until the campuses reopen. Due dates have been extended for you until the first day of Fall semester, and you will not receive overdue fines during the time the library is closed. If you must return items, you may return items to either campus library's book drop, accessible at the following dates and times:
SF Campus: Tuesday and Thursdays, 11a-1p
Oakland Campus: Monday and Wednesdays, 11a-1p
Please follow appropriate procedures regarding campus access: https://portal.cca.edu/working/office-human-resources/workplace-guidelines-during-covid19-closure/campus-access-information/
Contact Us
Still have questions or need help? Please check our Frequently Asked Questions or contact us!