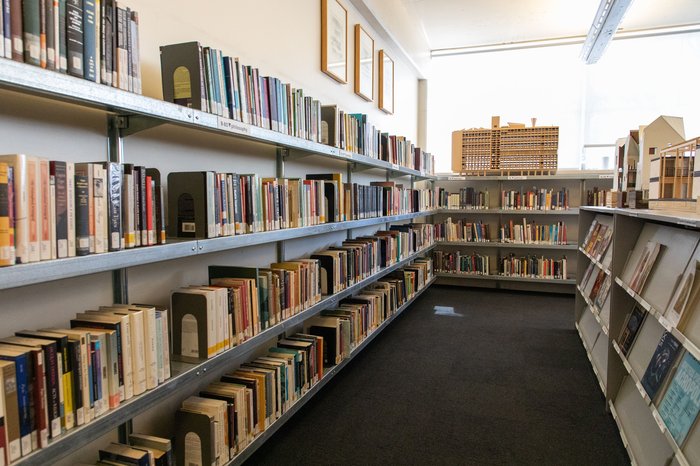 Fall '23 Library News: Hours, Displays, Comics Plus
Library hours + Circulation
Welcome back!
The Libraries are excited to welcome our new and returning students, faculty and staff this Fall semester! Your CCA ID card works as your library card, and links to your library account. You may also log in to your library account to place holds and view current and past checkouts.
Faculty may request Course Reserves or suggest a purchase on our website.
Fall semester hours
Simpson Library will be open the following hours for the Fall semester, beginning August 30:
Monday-Thursday: 10am-6pm
Friday: 10am-5pm
Saturday + Sunday: closed
The Materials Library will be open by appointment and have weekly open hours to be determined.
Hours are subject to change. Please check our Hours page for the most up-to-date information.
Contact us
Our library staff are available to answer questions via chat whenever you see the purple chat icon on our website:

Or, email us at librarynotices@cca.edu for assistance with Course Reserves, class visits, research, and more!
Fall Library Displays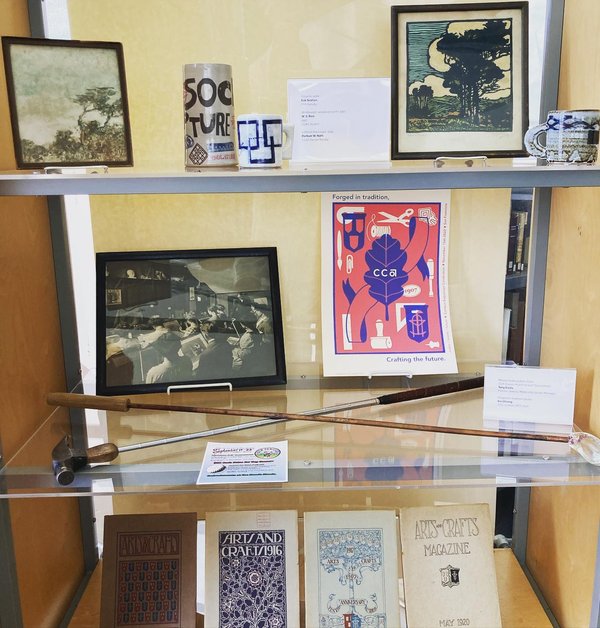 From Arts & Crafts to Contemporary Craft
Come see artwork and publications from the CCAC / CCA archive, as well as a full range of craft publications you can check out for inspiration. The display includes work by current and former students, staff and faculty:
W. S. Rice
Perham W. Nahl
Viola Frey
Tony Esola
Erik Scollon
Iris Chiang
Also on display:
Vintage Apple computers and advertising
Analog Tools in the Materials Library
Introducing Comics Plus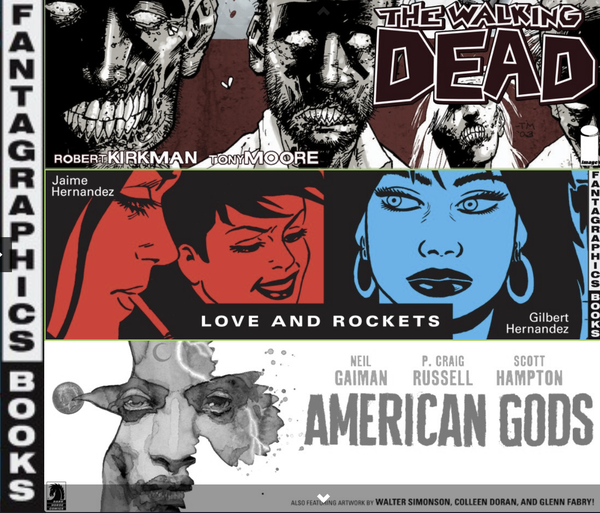 Comics Plus is a new database that provides 24/7 access to thousands of digital comics, graphic novels, manga, and children's literature titles. Users must create a free Library Pass account to access the database.
View a complete list of our databases here
Want more updates from CCA Libraries? Subscribe to our email newsletter!
Top photo by Nicholas Lea Bruno