The following PDF documents are quick reference guides about specific library resources and citation styles. They can be shared electronically or as print handouts. For more in-depth instruction and links to disciplinary resources, visit the CCA Libraries Research Guides.
Research, Online Resources, and Library Use
A one-page handout to using Art & Architecture Source, our largest full-text article database focused on art and design.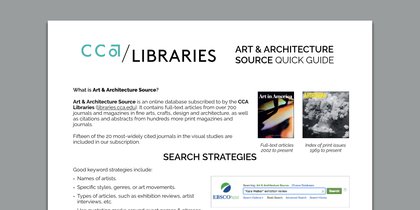 A one-page handout to using the Literature Resource Center, a reference database with biographical information about authors and full-text access to literary journals.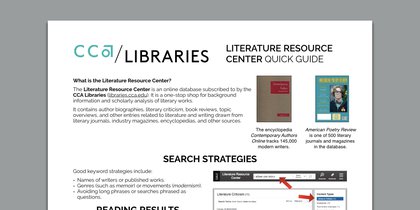 A guide to finding books and DVDs by subject in the CCA Libraries, with a map of Meyer Library (Oakland campus) on the reverse.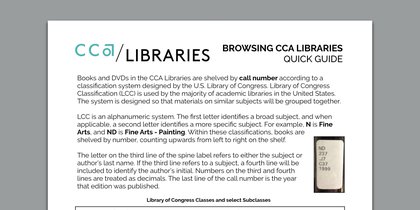 Citing Sources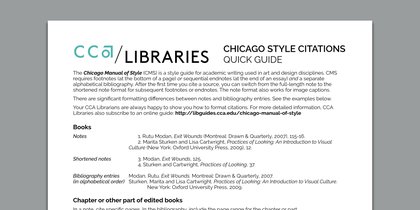 A one-page handout explaining CCA's academic integrity policy and the use of citation to avoid the appearance of plagiarizing.