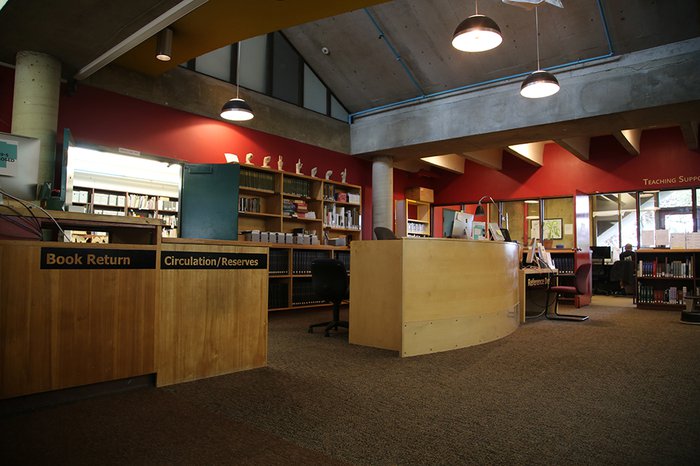 CCA Libraries January Services Update
Checkout service by appointment only; no appointment needed for returns
Library and media center checkouts may be requested by appointment only. Library materials may be returned without an appointment. The In Oakland, the book return is at the library door; in San Francisco, the book return is at the Public Safety desk in the Main Building. Checkout requests will be fulfilled only when digitized versions are unavailable or insufficient. To request an appointment for checking out materials, please contact us. For Media Center information and requests, please visit the Media Centers Portal page.
Remote Research Help: eBooks, Scanning, and More
During the closure of our physical libraries, the library staff can still assist you with any research needs. We are purchasing ebooks and digitizing books, periodicals, and films by request. Visit our Remote Services page for more information. If you have any questions or requests, please contact us or chat with us during our Library Hours.
Online book renewal
Students who are registered for Spring 2021 courses and all faculty may renew checked out items online. To access your account and renew materials, log in to your library account. If you have any problems renewing materials, please contact us.
Spring Semester hours
Library staff will be available for online assistance during the Spring semester as follows:
Monday: 8a-5p
Tuesday: 8a-5p
Wednesday: 9a-5p
Thursday: 9a-5p
Friday: 9a-4p
Saturday and Sunday: closed
All hours are subject to change. Please check the Libraries website for the most up-to-date hours.